Elecdif International
An Holdelec Company
Consolidation of C.E.N. and C.C.D.
Electronic Components Distribution since 1982
Elecdif Intl is european leader independent stockist distributor specialized in all electronic components for industry, resellers and brokers since 1982.
Based in France with a warehouse of 12000 m2 of stock, Elecdif Intl is totalling near than 130 000 references of real stock and 660 000 references from OEMs & DISTRIBUTORS stock.
Elecdif Intl is able to supply all your electronics needs with its own stock or with very short lead times.
With its worldwide supply chain of faithful & professional distributors / suppliers Elecdif Intl is providing All electronic components (in production, allocated, military, hard to find or obsolete items) such as integrated circuits, transistors, diodes, capacitors and much more...
Business hours
Monday - Friday
08:00 am - 06:00 pm
MOV : Minimum Order Value
150.00$ USD / 100.00€ EUR
Informations
S.A.S. with capital 2.000.000,00€
NAF : 4742Z
R.C.S. : Lille
Siret : 429 086 291 00029
VAT # : FR 15 429 086 291
IBAN :
FR76 3007 6041 1311 0873 0020 069
SWIFT/BIC : NORDFRPP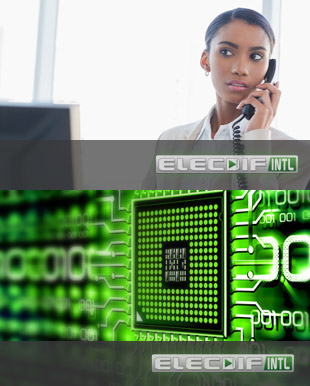 ---